Too early, too schmerly. There will be no more good albums this late in the year anyway. So without further ado! Metal Bastard's Top 25 albums of 2008!
You can download two massive .zip files with the sample tracks from each album at the bottom of this post. And in case you're wondering why Disfear's
Live The Storm
isn't on the list, it's because I fucked up.
Although it's a 2008 album, I found a leak of it in November last year and assumed it was a 2007 album, since I couldn't be bothered to check the release date. I therefor included in my Top 10 list of 2007. It's a good album, but not so good that I'm willing to include it two years in a row. So there.
Alright, bitches. Let's rock!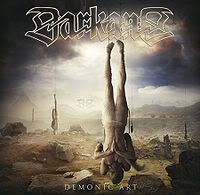 25. Darkane - Demonic Art
Sample track:
Leaving existance
I've pimped Darkane's 1999 debut album
Rusted Angel
on this blog, because it's the only listenable Darkane album. Until now.
After the horrible Andreas Sydow stunk up and completely ruined the last three Darkane records with his "vocals", the band has now recruited a singer whose skillz are almost that of original singer Lawrence Mackory. Why they even let Sydow into the band in the first place is a mystery.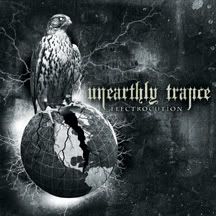 24. Unearthly Trance - Electrocution
Sample track:
Religious slaves
On this their fourth album, New York's Unearthly Trance continued their dismal trek through apocalyptic post-pandemic ash-covered, barren city scapes of doom, sludge and crust, only stopping to take down the occasional zombie with a clean headshot.
23. Krisiun - Southern Storm
Sample track:
Twisting sights
How three people can make such a fucking noise can only mean one thing: They're not mere mortals like you or I. They're minions of the antichrist, disguised as long haired, Brazilian death metal oafs. If this is what hell sounds like, suggest some good sins in the comments, I gotta make sure.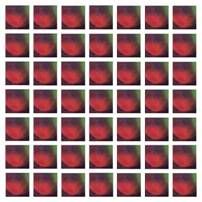 22. Dungen - 4
Sample track:
Samtidigt 2
I like Graveyard, Witchcraft etc as much as the next dude, but when it comes to Swedish retro psych/blues rock/proto metal/whatever, I gotta say Dungen is still #1. But Graveyard is close. Reeeeaaaal close.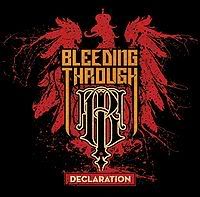 21. Bleeding Through - Declaration
Sample track:
Declaration
Every Time I Die, As I Lay Dying, Unearth, Killswitch Engage, Lamb Of God, Shadows Fall, Chimera, All That Remains, Avenged Sevenfold, Trivium, Throwdown, God Forbid... Are you snoring yet? I am.
99% procent of the modern American metal scene is useless. Yeah, I love Mastodon, High On Fire and a few others, but it's the whole "New Wave Of American Heavy Metal" thing I find about as interesting as the new Rhianna single.
Bleeding Through is the glaring exception. Damn good band.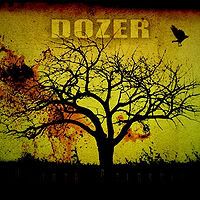 20. Dozer - Beyond Colossal
Sample track:
The flood
Sweden's best stoner metal band. Actually, I'm not even sure they can be categorised as such anymore - they've come along way from their early, Kyuss-worshipping days. No high profile guests this time (Mastodon's Troy Sanders appeared on the previous album) but the songs and the riffs (the riffs! Oh god the riffs!) are better than ever.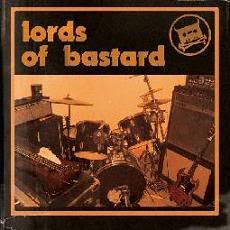 19. Lords Of Bastard - S/t
Sample track:
Off with their heads
Following the stoner metal trail, this is the debut album by a Scottish trio that I had never heard of before they sent me the cd in the mail. Good shit.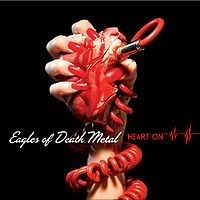 18. Eagles Of Death Metal - Heart On
Sample track:
I'm your torpedo
"Their worst album", say the morons. Anyone with at least half a brain can hear this is their best yet. Apart from the singles I could never get into any of their previous two records. Too much posturing, too much time spent looking cool than writing proper songs.
Heart On
is the exact opposite, great songs aplenty. Not to mention it's their most varied album yet, some songs even sound like Queens Of The Stone Age songs.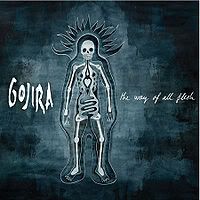 17. Gojira - The Way Of All Flesh
Sample track:
Toxic garbage island
I've never cared for this band, I always found them too clinical, too produced, too perfect, too many riffs pinched from Morbid Angel. Most of the time I need my metal a little more organic and rough around the edges. But their latest album really impressed me. So much in fact, that I may have to look into those earlier albums again. I might actually like them now.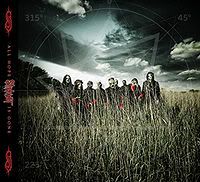 16. Slipknot - All Hope Is Gone
Sample track:
Psychosocial
Slipknot's worst album yet, but still a solid effort. The common complaint is that parts sound too much like Stone Sour, and I'm inclined to agree. Although I love the softer moments on this record (and the previous one), I really miss the chaotic, if not downright lethal, quality Slipknot had ten years ago. They will never get it back, they're too old and comfortable now. But one can always hope.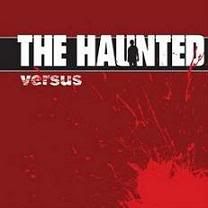 15. The Haunted - Versus
Sample track:
Iron mask
It says a lot about the quality of this band when they can release an album that completely disappointed me in every way, and it's still good enough to be the 15th best album of the year. After the initial excitement wore off, I found less and less reason to return to
Versus
.
Yes, it's heavy and angry and all that, but compared to their previous releases there is nothing memorable here. It's a really good album, but I expected to much more from The Haunted. Any of their previous albums (
One Kill Wonder
being the exception) would have been in the top 5.
The Dead Eye
pisses on
Versus
and leaves it in the gutter to ferment in shame.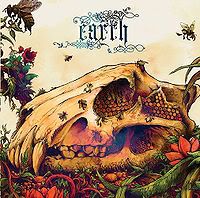 14. Earth - The Bees Made Honey In The Lion's Skull
Sample track:
Engine of ruin
More cowboy drone for people who take pills that propably weren't prescribed to them.
13. Darkthrone - Dark Thrones And Black Flags
Sample track:
Hanging out in Haiger
Say what you want about Darkthrone's transmutation from trendsetting black metal band to cheery deathcrust nutjobs, but you gotta respect their total "fuck you!" attitude.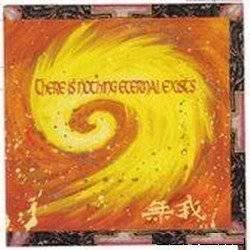 12. Muga - There Is Nothing Eternal Exists
Sample track:
Wings of hope
Japan's best band, and that's really saying something. Just listen to
Wings Of Hope
and you'll see. Spaghetti western crust punk for the people! In Engrish!
11. Bloodbath - The Fathomless Mastery
Sample track:
Earthrot/Hades rising
What I said about The Haunted also applies here. A great, great album but compared to their previous efforts it's a major disappointment. That catchy quality, the hits, are entirely gone. Brutality just for the sake of it, riffs that go nowhere. Too much Florida, not enough Stockholm, if you know what I mean.
Compared to the rest of the catalog, that is. Compared to the rest of the death metal bands today, this is premium class A shit.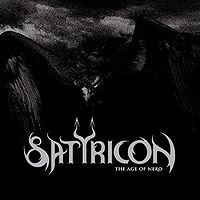 10. Satyricon - The Age Of Nero
Sample track:
Black crow on a tombstone
Not unlike Darkthtrone, fellow fjord dwellers Satyricon also deserve props for going their own way, but Satyricon are clearly more calculating. Ice cold, minimalist black metal with the precision of a neurosurgeon and the uncompromising stubbornness of a Texan republican.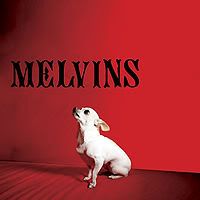 9. The Melvins - Nude With Boots
Sample track:
The smiling cobra
The Melvins/Big Business marriage is still going fine, but this is a step down from 2006's masterpiece
(A) Senile Animal
. Plenty of great tracks here, but nothing that can match the triple orgasm that was
Rat Faced Granny
,
The Hawk
and
You've Never Been Right
.
8. Cult Of Luna - Eternal Kingdom
Sample track:
Following Betulas
I'm not going to recite the whole "We made an album based on a diary we found in a mental asylum" story because I don't believe a word of it. Whatever works for you, fellas. But you're not fooling me. Not in a million years.
Even if the backstory is bullshit, this is still a stellar album.
Following Betulas
is the high mark. David Sandström howling along to trumpets? I'm there, dude. Count me in.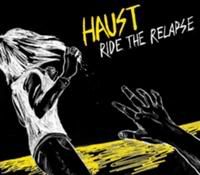 7. Haust - Ride The Relapse
Sample track:
White trash extravaganza
Another Norwegian band. I know nothing about them, I was just sent this cd in the mail. Pretty crazy stuff. Sort of hardcore-ish, but lots of rock influences at the same time. A more unhinged version of C.Aarmé, perhaps? Yeah. Something like that.
The biggest pleasant surprise of 2008.
(couldn't find a pic of the album cover anywhere)
6. Bring The War Home - Rejoice!
Sample track:
Hack
Ah yes, now here's the band Haunted singer Peter Dolving should focus on full time if his main band won't bother with making classic records anymore. Absolutely tremendous album.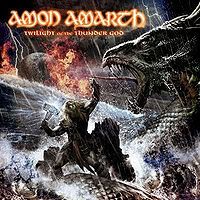 5. Amon Amarth - Twilight Of The Thunder God
Sample track:
Where is your god?
Viking metal ftw! Amon Amarth have made many great records, but none as powerful and heavy as this. If
Where Is Your God?
doesn't make you feel like stripping to the waist and going on a pillage, nothing will.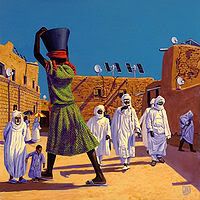 4. The Mars Volta - The Bedlam In Goliath
Sample track:
Agadez
I don't see why people praise the first two Mars Volta albums, and dis
Amputechture
, their third album from 2006. That's by far my favorite album of theirs, I must have listened to it more than the other combined. People are strange.
The Bedlam In Goliath
triumphs, even if the best drummer in recent memory, Jon Theodore, is no longer in the band. He now chooses to do "music" with Zach De La Rocha. People are indeed strange.
3. Metallica - Death Magnetic
Sample track:
The Judas kiss
One remark about the songs being too long and I'll ban you from this blog. One remark about clipping and I'll ban you from the internet.
2. The Hellacopters - Head Off
Sample track:
Darling darling
Truly a remarkable swan song. Some bitched about there not being any original material on this their last record, but what could possibly be more fitting than saying goodbye by paying your respects to your peers? The Hellacopters will be missed greatly, but take comfort in the fact that for once a band threw in the towel before getting knocked out.
Aaaaaaaaaaaaaaaaaaaaaaand the winner is...
1. Opeth - Watershed
Sample track:
Hessian peel
What else? My love for Opeth should come as no surprise to the avid reader of this blog. The best band on the planet, the only band whose logo I've branded into my very flesh.
Watershed
was met with much of the usual tripe from the punters: "What the fuck are they doing?! This doesn't sound like
Still Life
! So it sucks!" Well boo fucking hoo. Don't let the door hit you in the vagina on your way out. And take your diapers with you.
What Opeth did on
Watershed
was to simply take their music yet another step further, as they have with each and every album in their career. Opeth will forever continue to evolve, and if the fans don't evolve at the same pace... Tough titties. Opeth will never make another album like
Still Life
. Or
Blackwater Park
, or
Morningrise
, or any of the others for that matter. This is a band that looks only forwards.
Therein lies the whole point of this band. They're often called a progessive metal band. You wanna complain about the direction the band is taking? Look up the word "progressive" and kindly silence yourself.
Leader Mikael Åkerfeldt's obsession with vintage vinyl was more apparent than ever on this album, even more so than the all-mellow
Damnation
(2003) if I may say so. The band has always mixed raw death metal with 70's style prog rock, but on
Watershed
his 60's influences shone through more than ever. Perhaps my ears deceive me, but I hear just as much 60's psychedelia as 70's prog. Which is why I have chosen to share
Hessian Peel
with you - arguable the one track on the album that combines both these worlds most effectively.
It's heavier and more relentless than ever (
Heir Apparent
is the musical equivalent of a sumo wrestling tournament), as well as pastoral as hell. The oboes, flutes and strings that are sprinkled through out the whole album give the listener the feeling of sitting alone in a foggy garden in the hills of Somerset on a chilly October morning, watching a pale sun slowly rise over the trees with the distant cooing of wood pidgeons as your only company.
Watershed
- the best album of 2008. It wasn't even a close call.

(zip) Metal Bastard's Top 25 of 2008

Buy all this stuff @ iTunes.com.